Light and Material have always been intriguing to me. During my studies, I was fortunate enough to travel to Japan and take a quick dive into that culture. One of the architects and projects that stood out prominently was Tadao Ando and his Water Temple located on Awaji Island.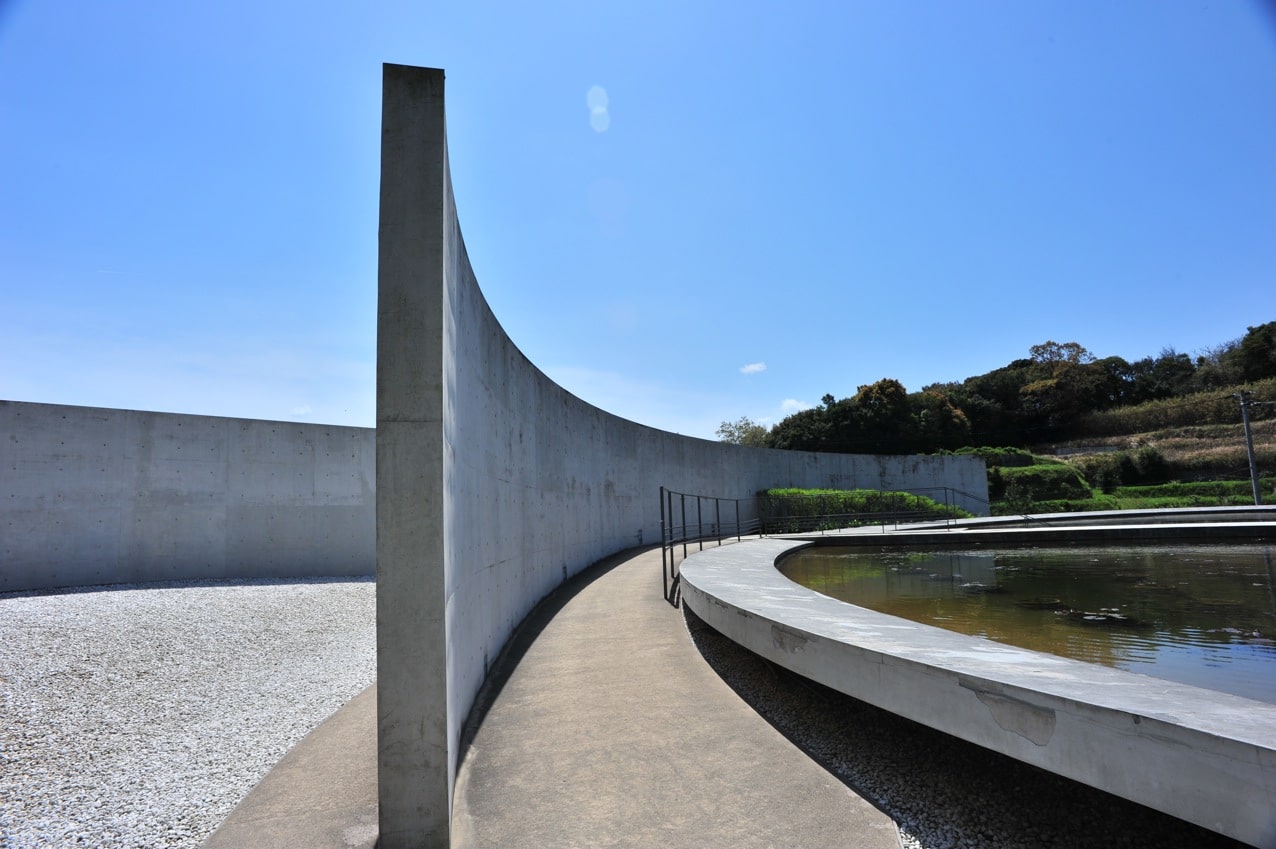 The material palette is simple and straightforward. The basic element is raw concrete. Sky, water, and an amazing collection of crafted wood elements complete the temple. While wading into the modern world, Tadao created a historic temple rooted in culture, history, and tradition.
To enter the space begins a journey. A procession starts in and through smooth, intentional, and well-articulated concrete walls, instilling a sense of calm and peace. This compression of space holds the serenity until opening wide to the water pools and lilies, to the sky, and to the sensory vastness that was contained before. The next segment of travel bisects the pool and takes you below the plane of water to an underground zone, dripping with anticipation. Arriving below the pools you are immediately met with articulate, colorful woodwork and light filtering through. As you continue, your senses wander but you are guided back to center by the curved concrete walls and the tantalizing latticework of highly ornate wood carvings. Below a concrete pool, an unexpected burst of light and color contradict expectations. This endpoint below a serene landscape is full of illumination, odes to Japanese history, and celebration of life.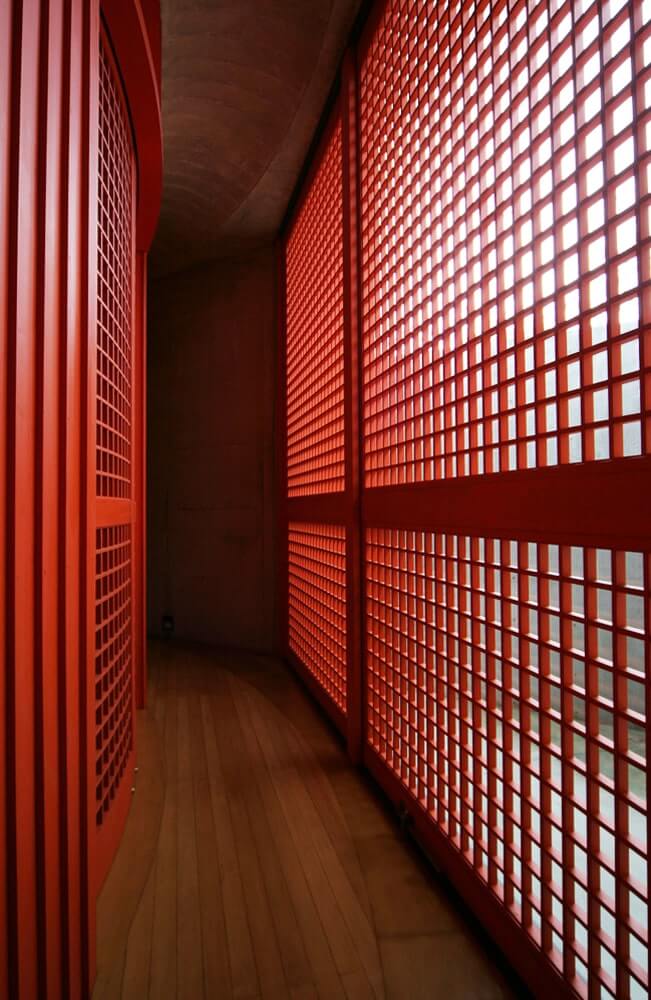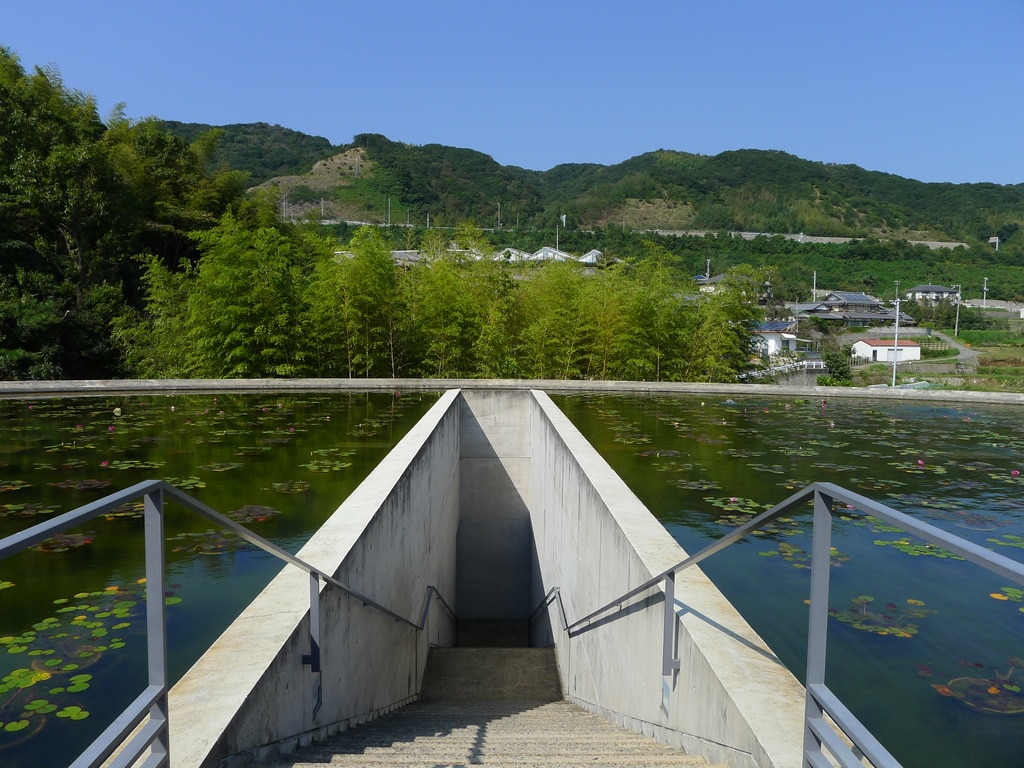 This play on the senses and the strategic interplay of light and craft is what has stuck in my mind, an ideal to strive for when creating new spaces; spaces that stoke all the senses and play with available and simple palettes, both tangible and not.
Photo Source: Jodidio, P., & Andō, T. (1997). Tadao Ando. Köln ; New York: Taschen.