HANNAH RICHLAND
While studying architecture at the University of Michigan, I became extremely drawn to organic forms and the use of unconventional materials for building façades. Ever since I visited The Broad in 2015, during its opening year, I have considered it one of my favorite buildings. The Broad, named after its founders, Eli and Edythe Broad, is located in the heart of downtown Los Angeles, right across the street from the Walt Disney Concert Hall. The building was designed by Diller Scofidio + Renfro, with a coordination with Gensler.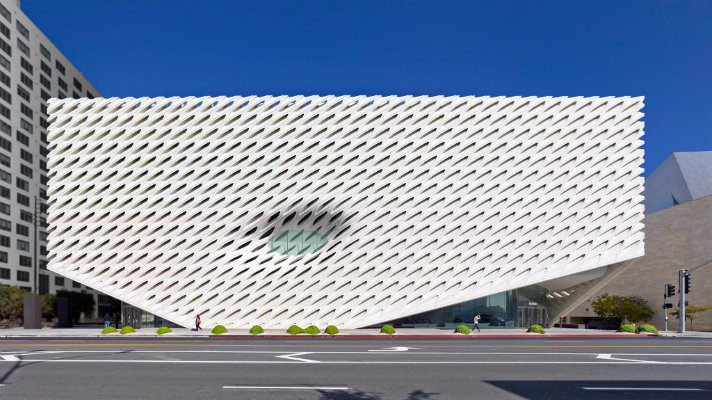 Upon setting my eyes on the building for the first time, I was captivated by its unique façade made of "fiberglass reinforced concrete in the form of rhomboidal panels." Inspired by a "veil-and-vault" system, The Broad's design is different in its form from anything I've ever seen. The two spaces allow for two different programs within the museum. The veil is used for public exhibition, while the vault is used for storing the Broads' art collection and lending library. Diller Scofidio + Renfro incorporated voyeuristic modules into the vault of the building, which allowed passer-by's and museum attendees to peak through windows at the art collection.
The veil-and-vault system also creates a very interesting experience for those walking through the building. When I visited, I was intrigued by the spacious interior that was engulfed by the "veil-like" exterior. As I entered the building, my eyes were set upon an escalator that creates an illusion of cutting through the outer façade as it takes you all the way to the exhibitions of art pieces. The overall experience of this building is overwhelmingly positive and I would definitely recommend a visit!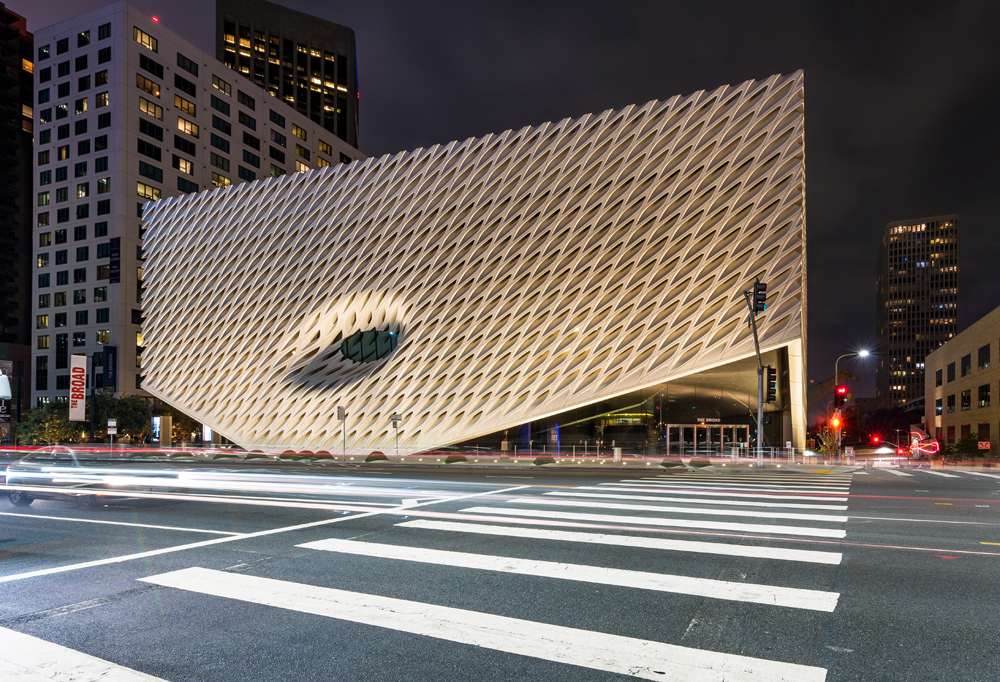 Bachelor of Science, Architecture,
University of Michigan 2017
Intern, Elliott Workgroup Architecture, LLC, Park City, UT