LOGAN SWNEY
There are many factors that contribute to the success or failure of a piece of architecture. So before looking at one example, that in my mind succeeds, here are some ideas that are important to how I both critique my own work, and the environment that surrounds me:
First: It is, of course, imperative that architecture serves its purpose. But beyond this what is being explored through the individual project. How can this increase my 'toolbox'?
Second: Constraint – embrace constraint. These constraints can be imposed by oneself, site, climate, finances, material availability etc… Constraints can stimulate an otherwise missed opportunity, or a needed shift in thought process.
Third: A couple of statements i've held onto from my supervisor, Sam Kebbell: Master Convention, don't become a slave to it. And, the bad weird is just weird, aim for the good weird.
Copper House II by Bijoy Jain (Studio Mumbai) is one such successful manifestation of the aforementioned ideas. The project beautifully blends a local typology with modern building convention and traditional technique to better answer the needs of the end user.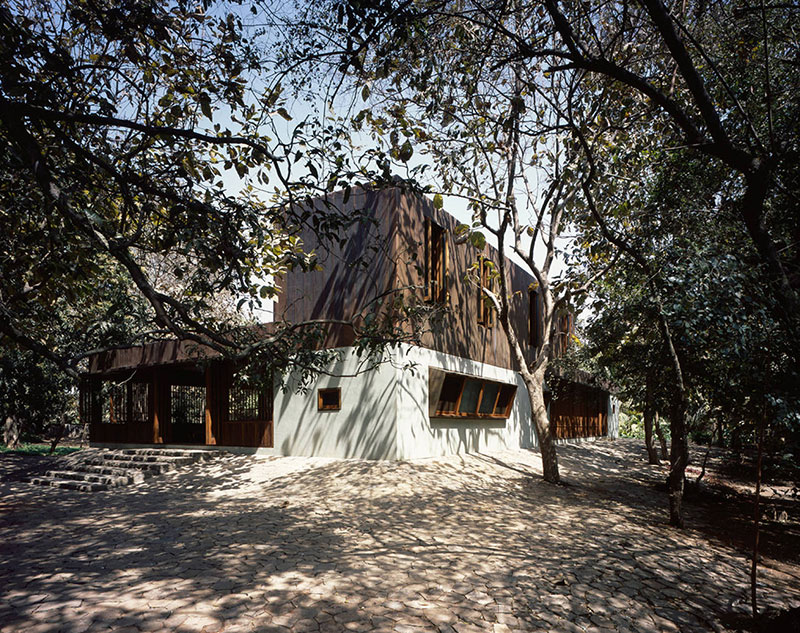 Located on a mango grove in Chondi, India, Copper House II is a modern interpretation of the Indian courtyard typology. At ground level the courtyard, traditionally seen as a central room, is flanked by communal space. These spaces are Largely open to the courtyard expanding the boundaries of the room.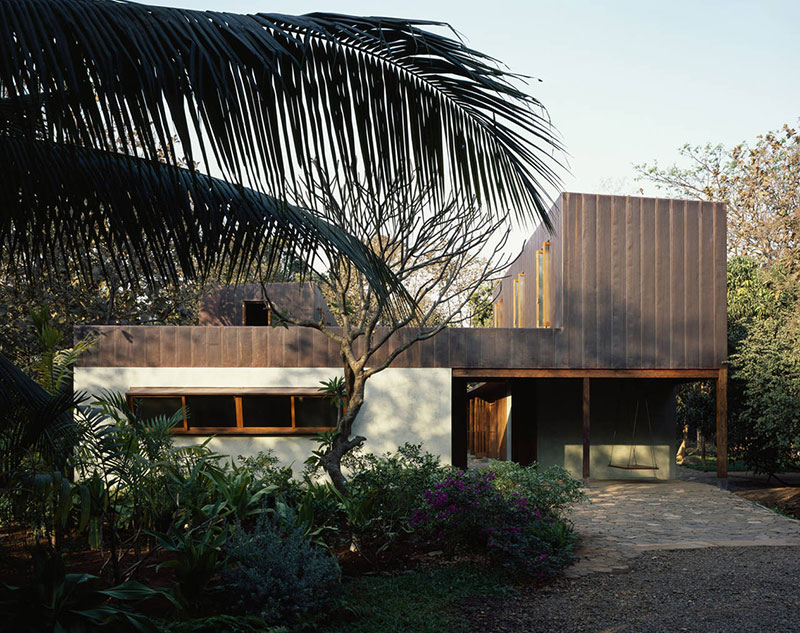 Upstairs there are two independent blocks containing the private spaces. The form has been thoughtfully curated to simultaneously maintain vistas and privacy.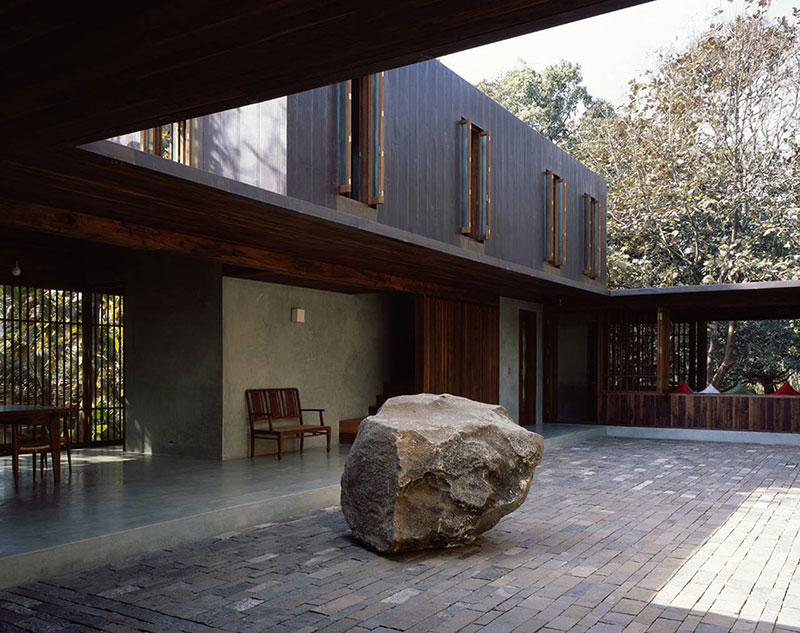 In response to the Mumbai floods of 2005, the house has been raised to prevent future flood damage. The soil used to raise the finished floor was excavated from the buildings well – an essential service to this rural building!
Sited upon its plinth, the modern form appears in contrast to its typological roots. Copper house II expands upon its historical roots through its blend of modern and traditional materials and methods. These materials inform/allow a formal shift otherwise not displayed in the traditional vernacular. The result is a low profile rectilinear cooper clad form atop a traditionally crafted plaster base.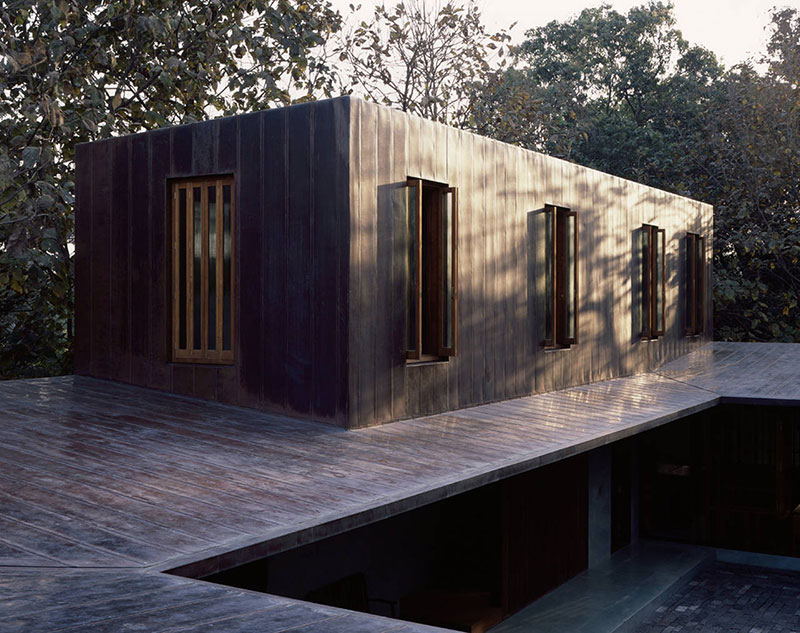 Through attentiveness to environment, materials and tradition, Copper House II by Studio Mumbai represents (to me) a project that not only responds to, but also provides tools to shift the direction of vernaciular architceture.