A building that has influenced me is not an actual building, it is a city within the city that I am from, Arequipa, which is located in the South of Peru, a colonial city framed with three volcanos. The city is mostly constructed out of sillar, a white volcanic stone that gives uniqueness to the city.
The Santa Catalina Monastery is a colonial architectural jewel in Latin America, not only because it is over four hundred years old or the special peculiar style (product of many earthquakes and miscegenation) also for its impressive preservation and valuable pictorial gallery.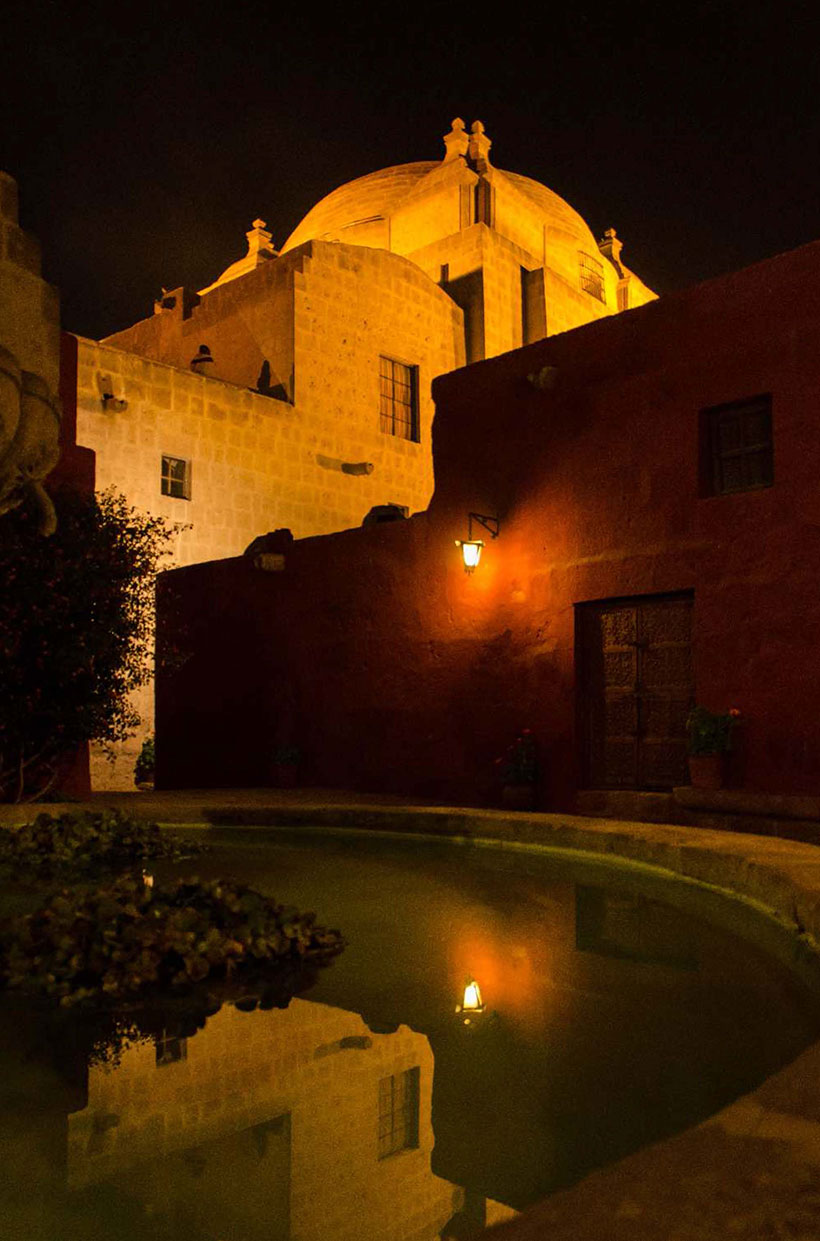 It is a citadel that occupies a block and a half of a typical square urban grid around 220,000 square feet, surrounded with imposing 20′ walls, that served a cloister of Dominican nuns from the sixteenth to the eighteenth centuries and still houses a small religious community today. Harboring cloisters, living quarters, plaza, a gallery, and a chapel.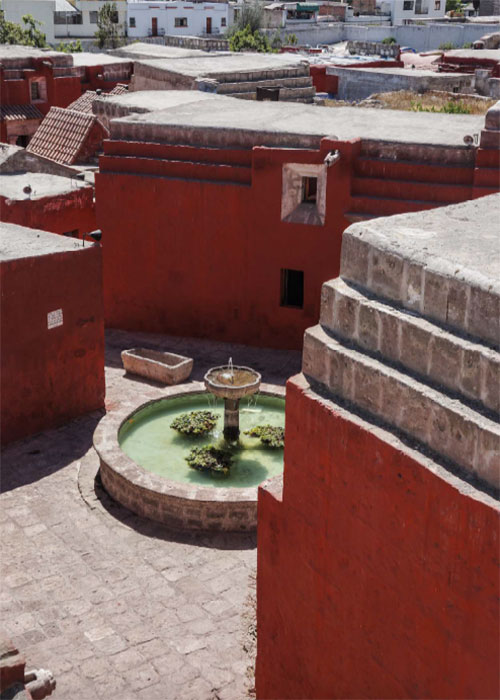 What attracts me the most is:
1) Its intermittent and captivating urban grid, consisting of cloisters, living quarters, a plaza, a gallery, and a chapel connected through little streets.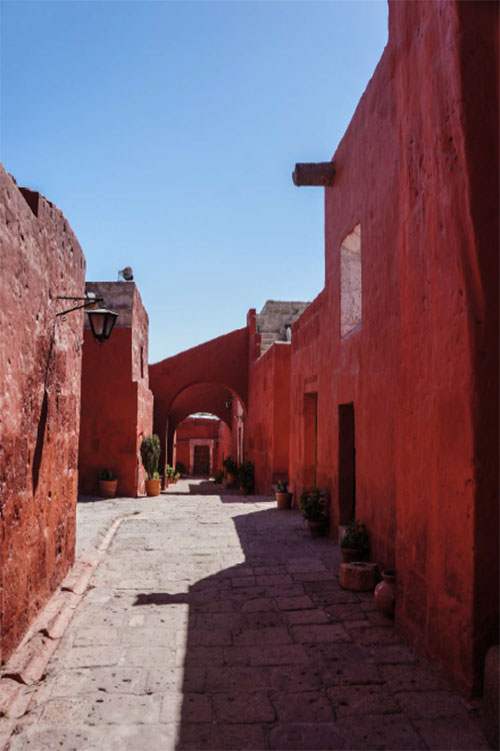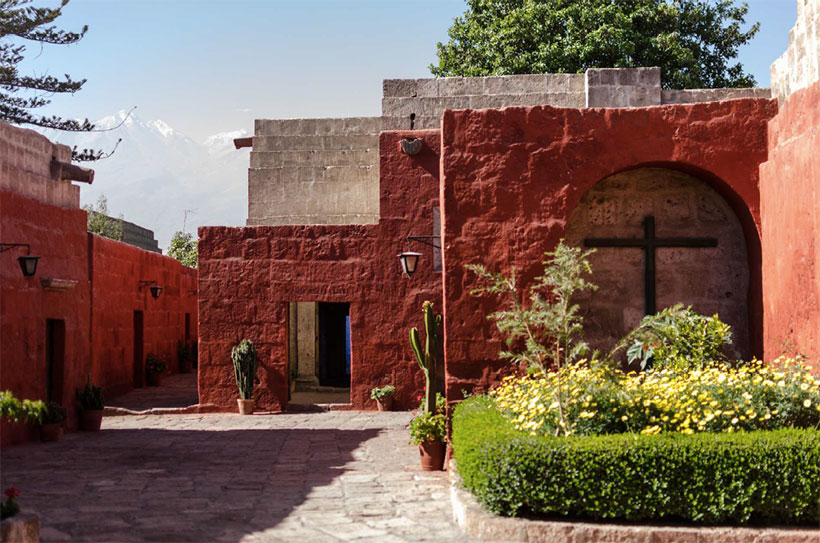 2) The quality of the space and its variety are impressive.
3) The dramatic light treatment, between exterior and interior spaces.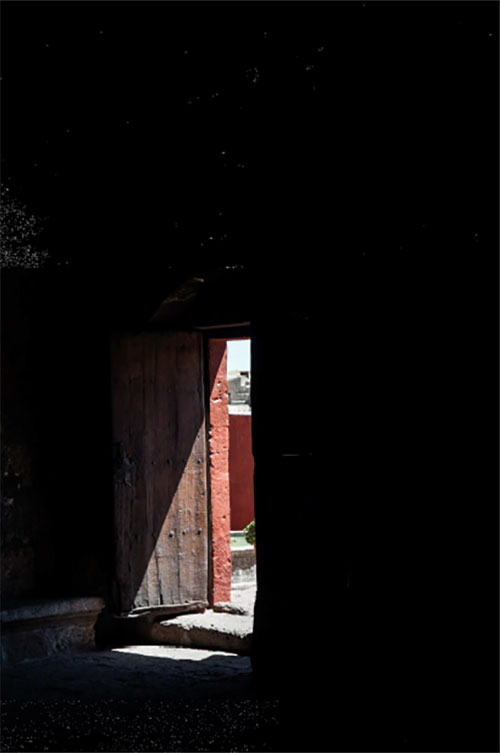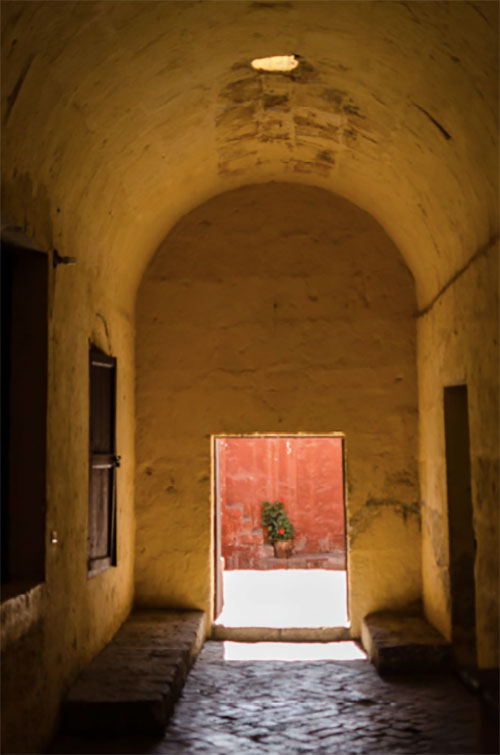 4) Its abrupt and surprising scale.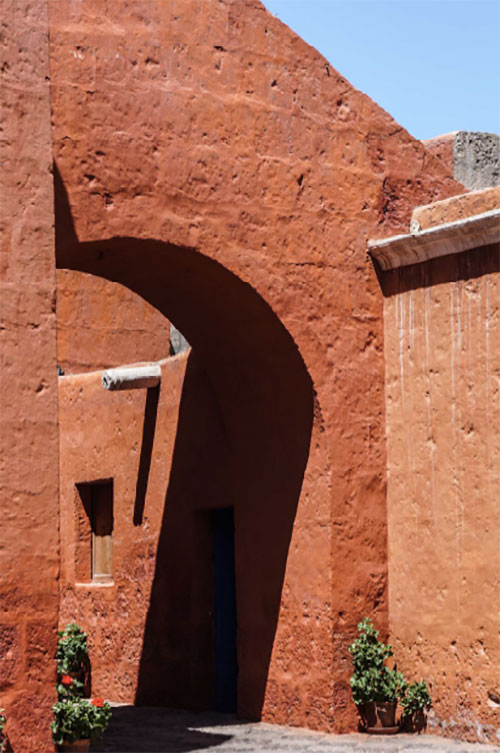 5) The stimulating use of colors.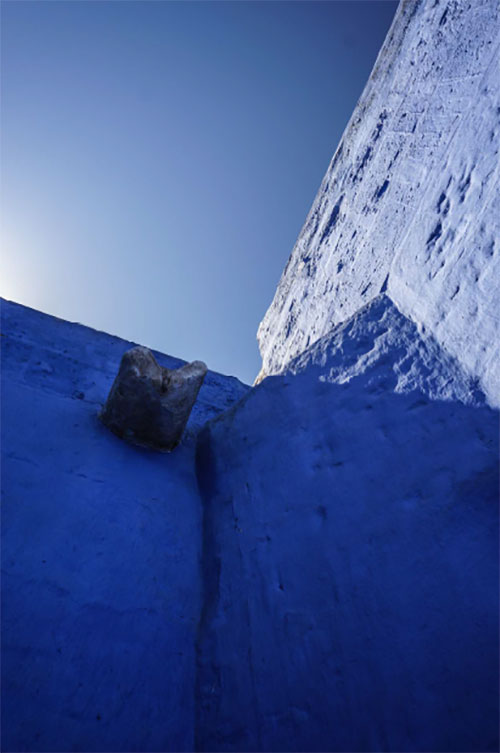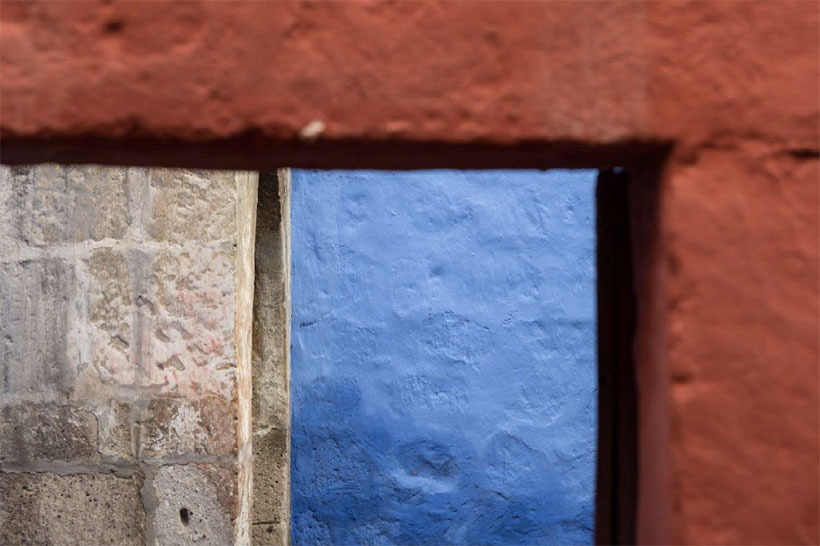 6) The massive buildings combined with transparent archeries and little subtle details.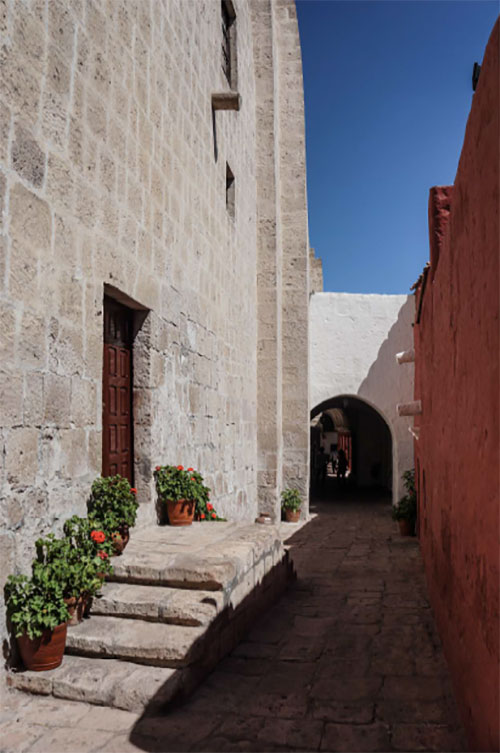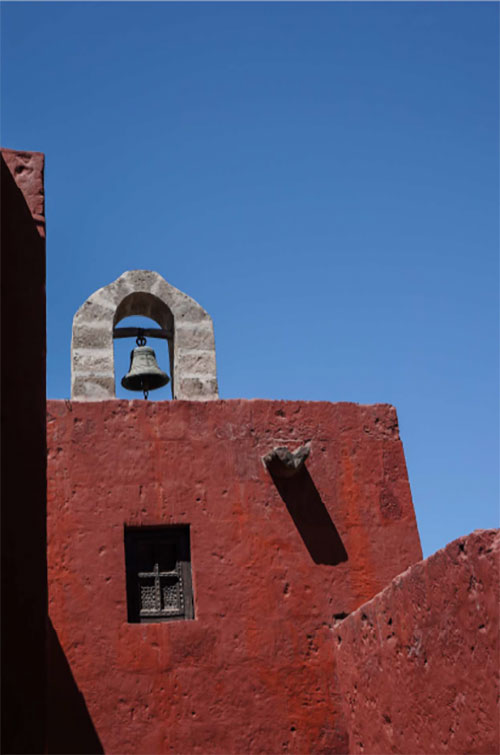 All this combination makes a sober and simple architecture.